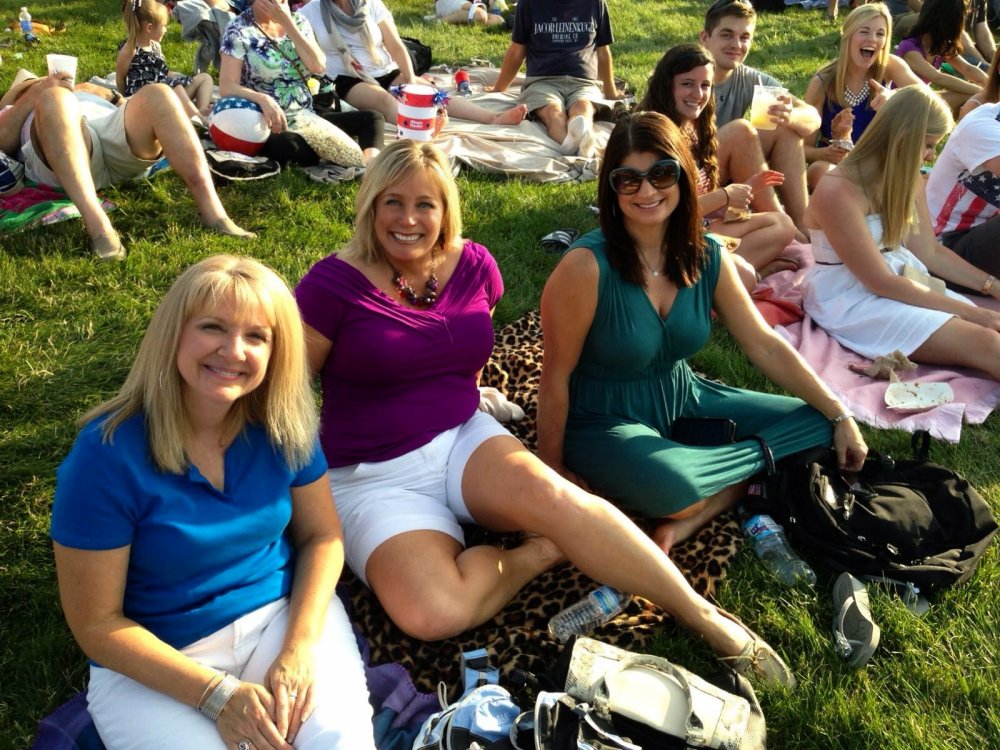 I'm the one in the middle.
In three weeks I am scheduled to have Plication done. Im 5'4, and at the time of the decision I weighed 195 pounds, "curvaceous" and attractive but definitely overweight. People think I'm crazy when I have to say that I have to lose 70 lbs because I don't look like I am 195 but I feel it. The culminating point was when my doctor gave me a phenteramine prescription to lose weight and it actually made me hungrier and added another 5 pounds and raised my blood pressure. 2 months ago I fell on a hiking trail and messed up my foot so my exercise routine of biking, hiking and rowing is over. Many feelings are at battle right now. Part of me feels like I'm being a cop-out, like I didn't have the discipline to do it the right way. I was an athlete throughout my life and ate relatively healthy but at 50 years old I can't drop weight no matter how well I 'behave'.
I have only told my sister and a coworker that I'm getting this done because I feel ashamed and embarrassed. I'm nervous about f/u because what if something goes wrong after the surgery, where do I go? I'm not going to hop on a plane and go to Tijuana again.
One week into this diet, I am weighing in at 187. I sure hope I'm not one of the statistics that doesn't lose anything.