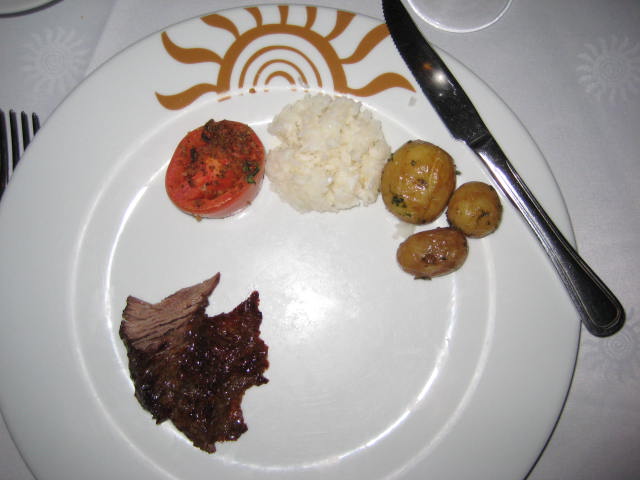 Dinner at a restaurant:
I had a couple bites of a small appetizer (not pictured). Then for the main course, I had several pieces of meat and ate several bites of the tomato and potatoes, I left the rice.
I still had room left to sample a little 2 inch diameter piece of cheese cake.
After dinner, I socialized with our group and had a Tequila Sunrise drink. I didn't feel I over ate, But I felt full all day.
I have issues with getting in my daily requirements of protein, so you'll notice I concentrated on the protein.
Going to a buffet or going on vacation isn't a major challenge to the lap-band or sleeve lifestyle. I know a lot of it looks tasty, but just take a bite or two and before you know it, your full.