A new day ... a new me .... turning over a new leaf starting NOW!
---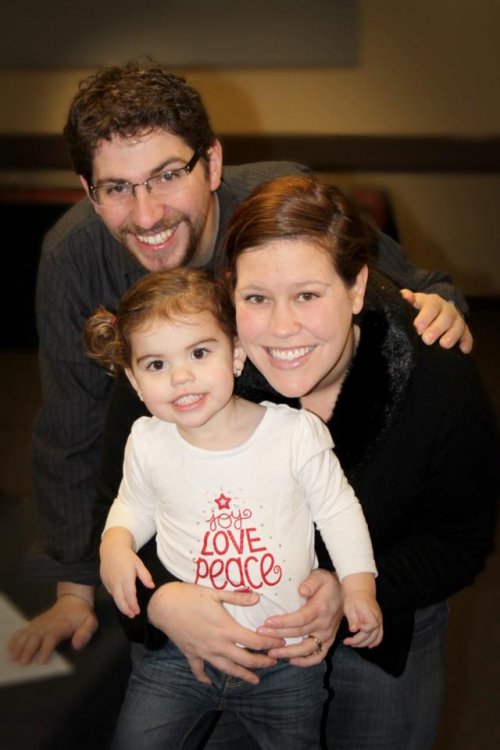 So its been a long time since I've come on this site .... This is where it all started for me. Where I found Dr. Ortiz and this great community and .... where I've made some great friends. I can come here and not feel judged as we all have something in common.
I was banded in August 2008 and lost some weight. In December 2008 I received the best Christmas present every -- a positive pregnancy test. A little leary of it, due to two miscarriages before - I had Kate in September 2009. Went in for a lap band fill a week after Kate was born and was down to my lowest weight I had been in years!! 219 pounds! That fill I had was my last with that Dr. I didn't feel comfortable with this doctor. His manner / attitude sucked and made me feel like crap that I hadn't lost more weight (70 pounds had gone).... Never went back ... and left with the fill he gave me.
I've been trying ever since to lose the weight -- but its been sneaking up on me. Since I didn't like the fill Dr. here, I decided that on my most recent trip to Florida I would go and see a nurse there for a fill -- wow! What a treat to have a proper fill under fluro! She took out the fill that I had - me thinking I had about 2.5cc in my band only had about 1.5.... so the Dr. that did my fills previously didn't put that in! Ugh -- no wonder my restriction was never that great! She checked on my band & port - everything is in great position and nothing wrong!
I left that fill appointment feeling rejuvenated ...a new me! I got my post fill instructions and have followed it ever since! My restriction is fantastic! The fill was March 1 - today, May 10 - was my first day that I have been actually hungry. I have not wanted to eat since I had my fill - I have literally had to force myself to eat food since that day. With that said --- the scale has only moved 6 pounds since the fill

I find this depressing but I know that I have lost inches! I went from wearing a size 18 in Florida to a 16 before I left! My bras no longer fit me in the shoulders and fall off .... just tonight, I put on a new pair of underwear that fit! I have never been able to wear "nice" underwear - I like to stick to my granny panties!

hahahaa But today it felt good to try them on and have them not "roll down" when worn! So I know I'm losing inches! Woohoo!!!
The nurse told me while in Florida that I needed some blood work done. To check my thyroid. My levels have come back normal, but she really wanted me to check on the Reverse T3 levels cause that can also show that I'm hypo.... I have all of the symptoms but so far my bloodwork has come back normal and I'm just waiting to get the Reverse T3 done. I am definitely going to be traveling back to FL to get my band filled again! She was awesome and had so much knowledge. She told me that she has over 700 patients!!
Today is May 10th .... I gained 7 pounds the night before last because I was constipated ... a couple of dulcolax tablets and I've lost 6 ... I felt "full". I feel much better now and tonight, decided to get on the elliptical for the first time since January! I haven't been hungry - I literally have to FORCE myself to eat food during the day. I have something for breakfast and its 2pm before I remember to eat. I do have a busy job, but even when people remind me that its lunch, I have no desire to eat! I'm low on iron - I take some wonderful iron pills each day.
I have never once regretted getting the band .... I have thought about the sleeve. The band is a tool to help me lose weight and it won't do it for me. My mom is coming out on June 13th -- my goal is to lose 10 pounds before she comes out. 238 today ... .lets see what tomorrow brings!!