MAJOR NSV!!!! Feeling happy!
---
I am wearing my wedding ring today! Woo hoo! I have not worn it since the middle of my pregnancy. It feels sooo good. I took a picture of my hand with the ring on and sent it to my husband.
It is a tight fit, but it is on and will come back off, so I am wearing it with pride! (I have the lapband, and the OCC to thank for this!)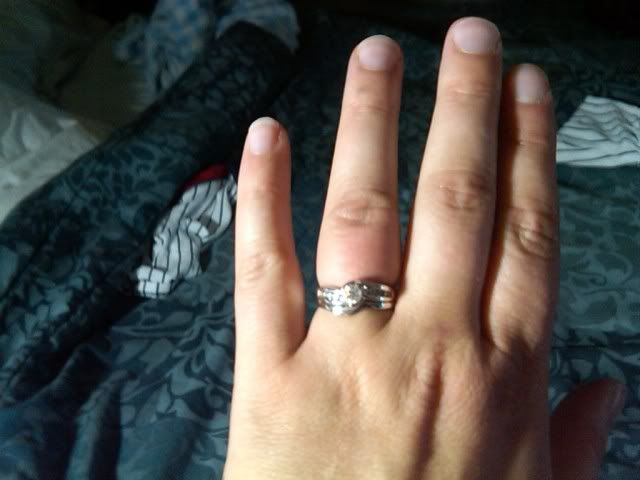 I got on the scale this moring.....251! Coming closer and closer to my next set of goals!
Sure does make it easier to stay on track when you begin to feel the success of the lapband. Food choices are much more simple for me to make.
For a while I had a strange adversion to logging my food and calories. Since the gals on here started to do it, I have joined in. It feels good and gives me some food ideas as well.